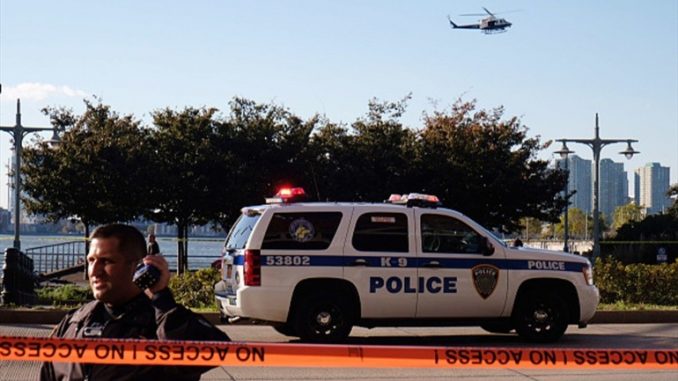 "Estamos respondiendo a denuncias de varios disparos en el Bajo Manhattan", confirmó el Departamento de Policía a través de su cuenta de Twitter.
Los disparos comenzaron pasadas las 15.15 hora local (19.15 GMT) en el cruce de West Street y Chambers Street, dijeron varios testigos al periódico local Daily News.
Pray for Manhattan

Several fatalities reported after a truck strikes multiple people in lower Manhattan, New York police source says pic.twitter.com/yXTzLJYzhv

— NamasteToIndia (@NamasteToIndia) October 31, 2017
Al menos seis personas murieron durante el tiroteo, según fuentes de los servicios de emergencias citadas por el canal News 1. The New York Times habla de "varias personas fallecidas" citando a autoridades.
Además, varias personas han tenido que ser trasladadas al hospital Bellevue para ser atendidos por heridas de bala, según el diario New York Post.
Un portavoz de la policía confirmó que el presunto responsable de los disparos ya fue detenido y se encuentra bajo custodia policial.
RT PrisonPlanet – RT joshdcaplan: ABC NEWS: Video shows large police response in Lower Manhattan after reports of … pic.twitter.com/kSPTFntofD

— psycotria/gab.ai 🐸 (@psycotria) October 31, 2017
La zona, a unas cuadras del memorial del 11-S, fue acordonada por las fuerzas de seguridad, según imágenes difundidas en directo por las televisiones locales.
El alcalde de la ciudad, Bill de Blasio, fue informado de lo ocurrido y se traslada en estos momentos al lugar, según su portavoz, Eric Phillips.
Fuente: EFE